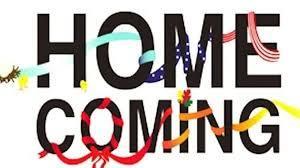 Homecoming Announcement for 6th-8th grade
Dawn Hansen
Thursday, August 29, 2019
HOMECOMING DANCE 2019
GRADES 6-8
Homecoming is already upon us and is next week. This letter is informing you of the details for the night of the dance and that 6th grade is allowed to be a part of the 6th-8th middle school homecoming dance on Friday, September 6th.
The football game should run from 6-8 p.m. and the middle school dance is scheduled to start at 9:00 p.m. after the conclusion of the game. It will end at 11:00 p.m. The exception to keep in mind is that if the football game runs late, or would go into an overtime, it may impact the start time of the dance as staff members in charge may have multiple duties going on between the game and the dance.
Students do not need to sign up ahead of time, but there is a cost to attend the dance. It is $3.00 if paid ahead of time, or will be $5.00 at the door the night of the dance. Students can pay Mr. Larsen at any time during the week. Mr. Larsen will be at the entrance to allow prepaid students to enter, or collect the $5.00 late entry fee at the door. This fee will help pay for decorations, food, snacks and drinks which will be available at the dance.
Students may enter at the east entrance of the high school, the same entrance for volleyball and basketball games.
ONCE STUDENTS ENTER THEY MAY NOT LEAVE………THERE IS NO RE-ENTRY
There will be a photographer at the dance and will take a free picture of each couple or group. The photo will be emailed to each of the individual student email accounts.
THE DANCE IS FOR ONLY CEDAR BLUFFS STUDENTS IN 6TH -8TH GRADE. NO OUT OF DISTRICT STUDENTS, OR CEDAR BLUFFS HIGH SCHOOL STUDENTS ARE ALLOWED TO ATTEND THE MIDDLE SCHOOL DANCE.
Document also available here: https://5il.co/9uv4