- Volleyball (2nd - 6th)
- Tackle Football (3rd - 6th)
- Flag Football (Kindergarten - 2nd)
- Soccer (Kindergarten - 1st)
- Basketball (Kindergarten - 6th)
- Wrestling (Kindergarten - 8th)
- Volleyball (2nd - 6th)
- Flag Football (Kindergarten - 6th)
-Softball (Kindergarten - 8th)
-Baseball (Kindergarten - 8th)
Parent Handbook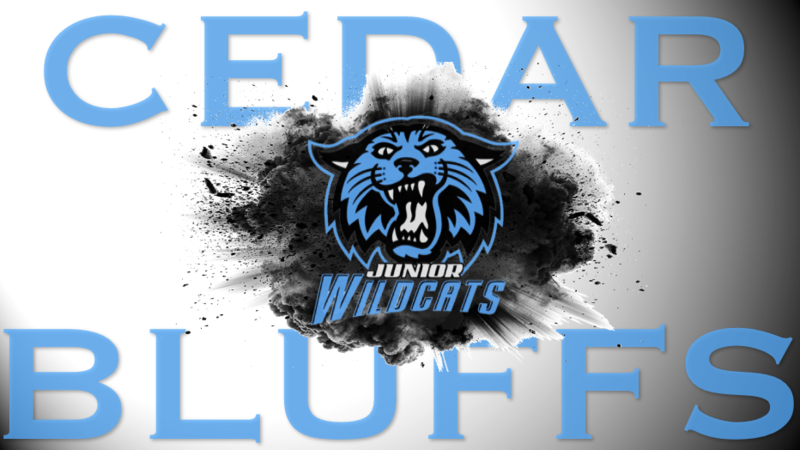 WELCOME TO THE CEDAR BLUFFS JR. WILDCATS YOUTH SPORTS PROGRAM!!
Participation in youth sports plays a valuable role in the development of children. Aspects of teamwork, dedication, discipline, physical fitness, self-esteem, and fair play all contribute to the overall growth and maturation of young people. These reason are why youth sports are paid for by the Cedar Bluffs Education Foundation. We feel it is important to offer these opportunities to all children who attend Cedar Bluffs regardless of their ability to pay.
PHILOSOPHY OF CEDAR BLUFFS YOUTH SPORTS
The philosophy is to develop all Cedar Bluffs student athletes athletically and mentally through challenging practices and competitive competitions.
- Offer programs that are safe and enjoyable in an atmosphere that promotes skill development and participation first and winning second.
- To demand from our coaches that they are developing and working with everyone not just the most advanced kids and sportsmanship is the standard modeled behavior.
- To demand from our parents to respect our volunteer coaches by being supportive of their coaching strategies and philosophies.
- To demand commitment from our parents to make all practices and games.
- To demand from our parents to communicate as soon as possible with coaches if their child is unable to attend practice or a game.
JEFF BECKMAN
402-628-2080
jeff.beckman@cbwildcats.org
Thomas Brinkman
402-628-2080
thomas.brinkman@cbwildcats.org