Please remind your student drivers that roads can be slick even if they don't look slick, to slow down and leave plenty of room between vehicles. We live in Nebraska and although they are calling for just a trace of snow tomorrow, we may get a little ice also, so plan on giving yourself a little extra time in the morning. No one will be counted tardy in the morning within reason - Be Safe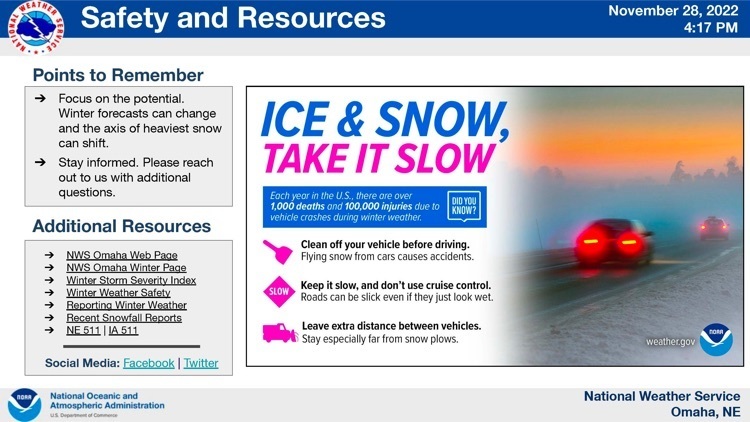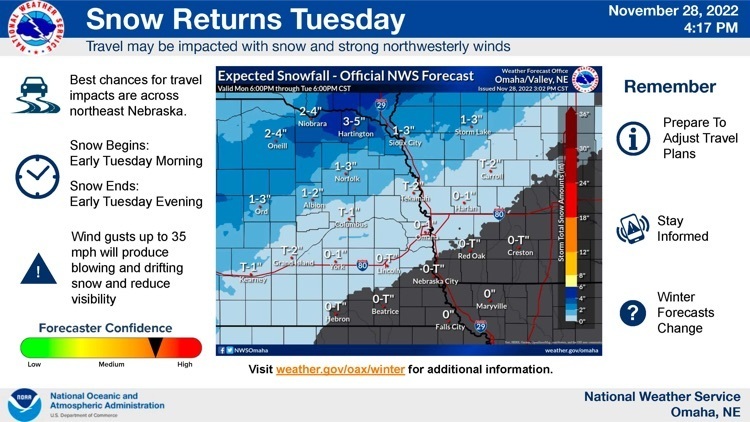 The Cedar Bluffs Boys and Girls basketball teams had a fun time participating in their free throw shoot-a-thon fundraiser. Thank you to all who pledged and donated to our participants. If you would still like to donate to our fundraiser for a new basketball shooting gun, please reach out to Coach Larsen at
Jeremy.Larsen@cbwildcats.org
or Coach Dunker at
Brian.Dunker@cbwildcats.org
. Thank you all for your support and generosity! Go Wildcats!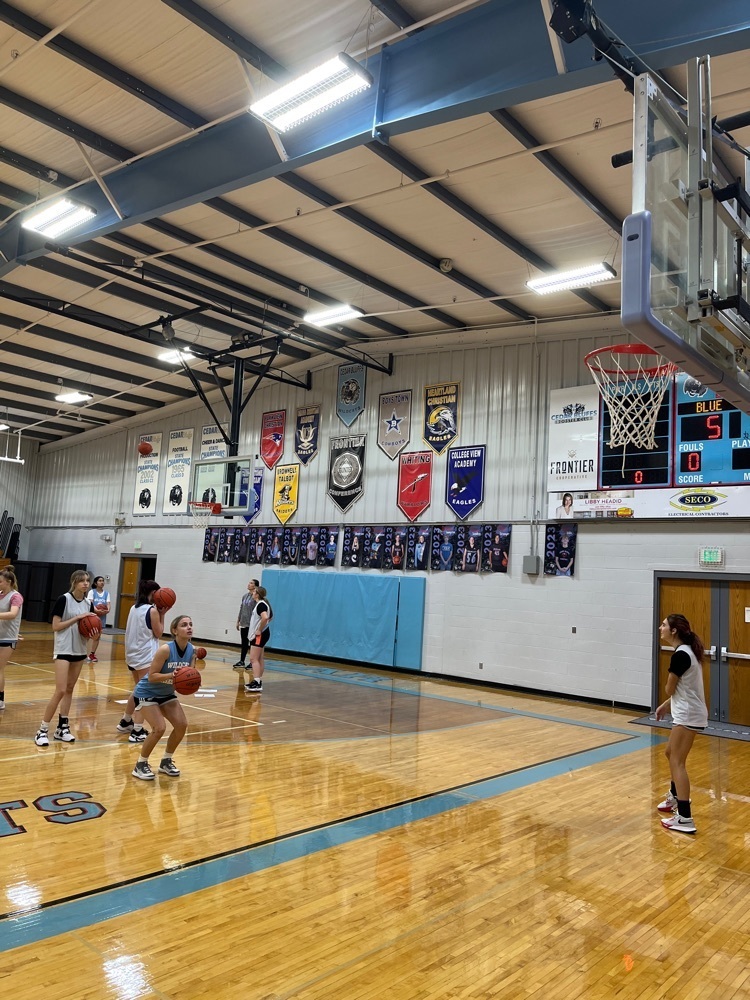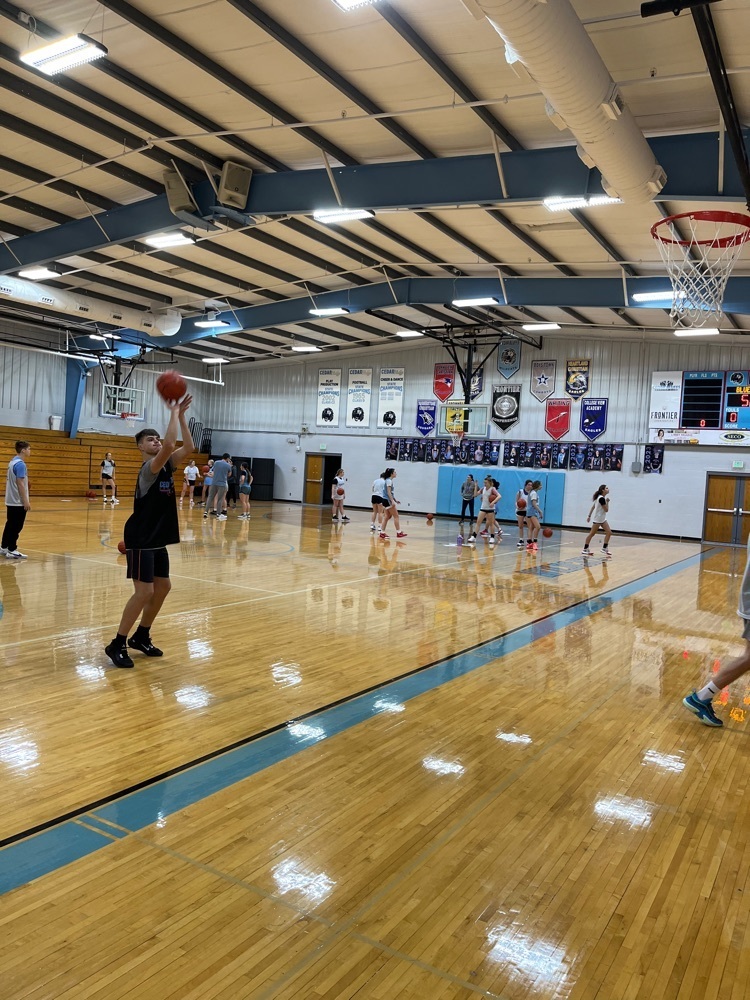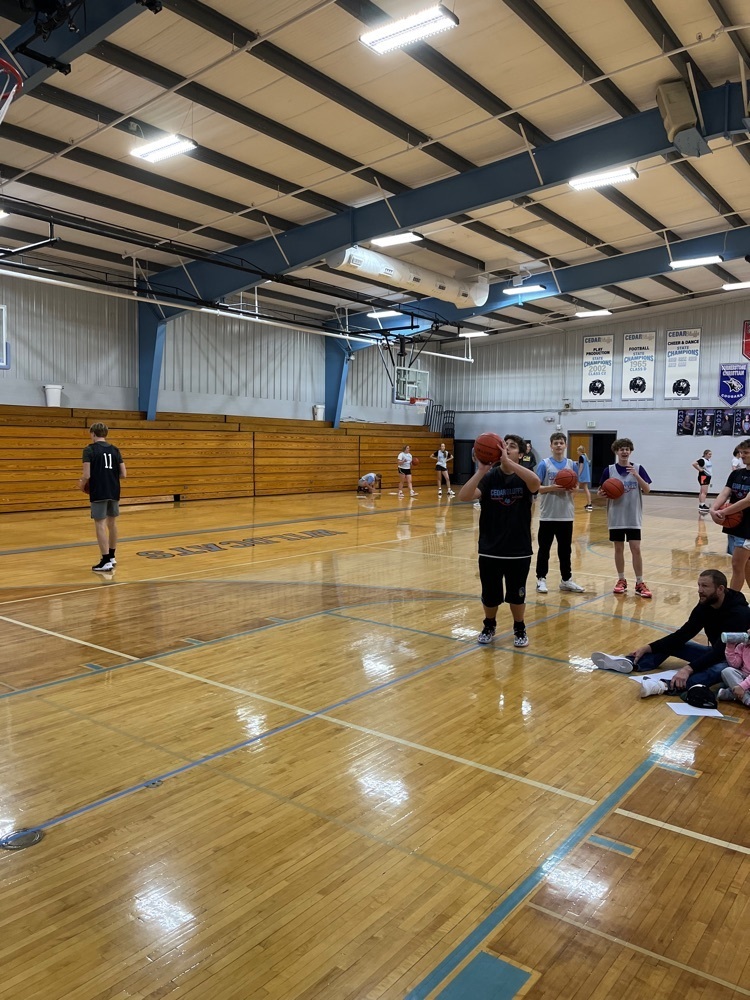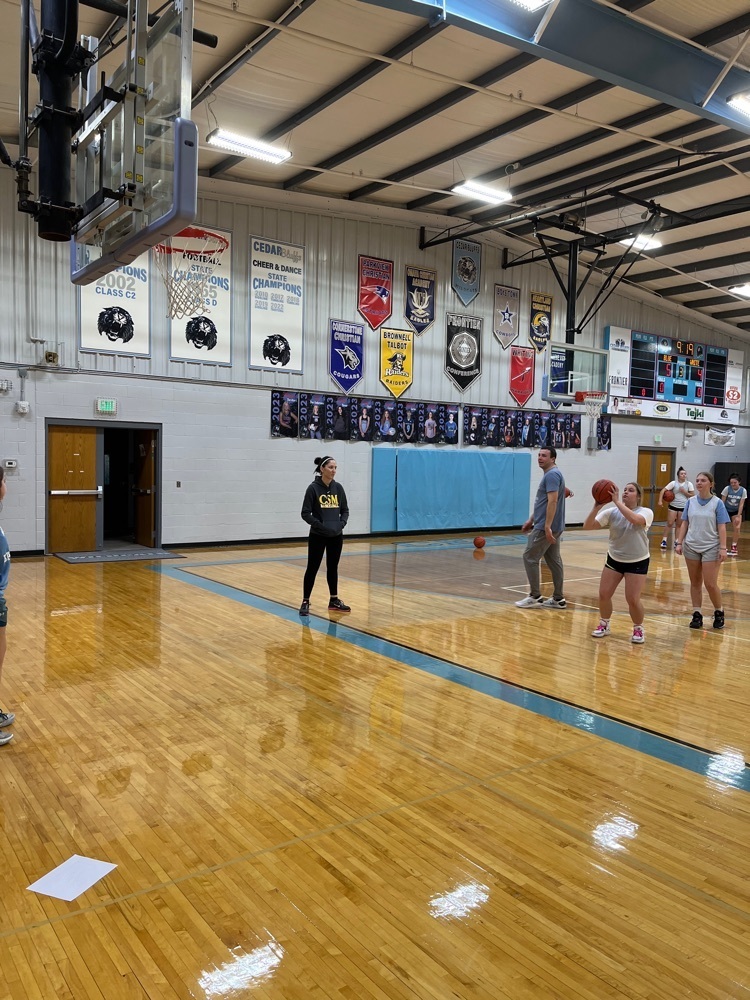 UPDATE on JH Boys Basketball Games this Week: Monday 11/28 - 4:00pm vs. Bancroft Rosalie (6 quarters total) Tuesday 11/29 - 4:00pm vs. East Butler (A game followed by B Game) Thursday 12/1 - 4:00pm @ Logan View Scribner-Schneider (C, B, A Games) We appreciate your patience as schedules change due to numbers available to play the maximum amount of basketball possible for the kids.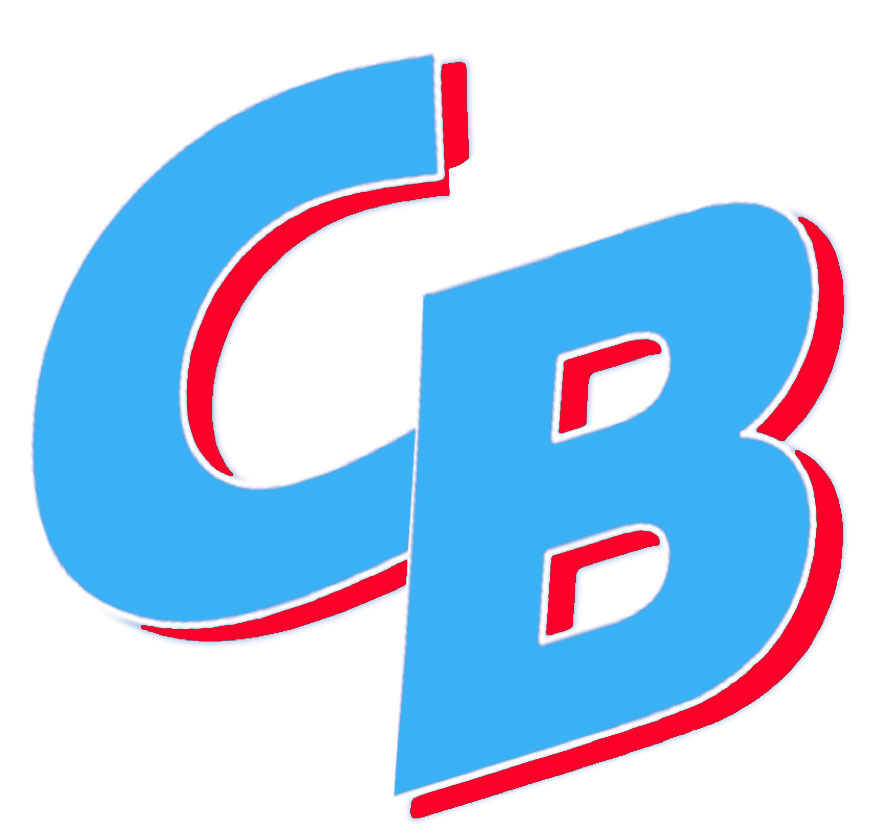 We had a grand total of 2,205 items donated to Fremont care core. Ms. Lester's class won the ice cream party with 339 items brought in!!!! Thank you to all who donated!!!! Thank you and happy Thanksgiving 🦃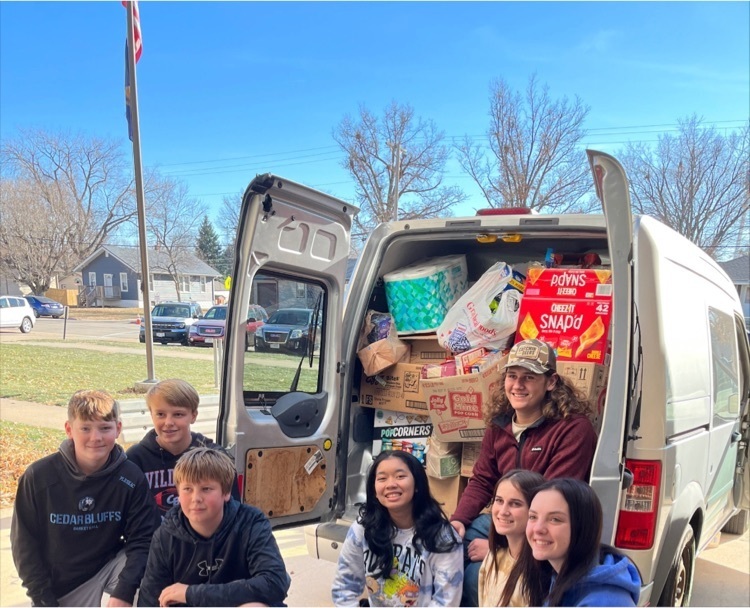 Pounding the Pavement and the Cedar Bluffs Education Foundation continue to work together to raise funds using the RaiseRight app. ECard and gift card fundraising is one of the best ways to raise money! Buy ecards or gift cards from your favorite brands and stores. Those brands and stores will send us money! No extra money spent. No extra time wasted. Simply download the RaiseRight app from the app store using your cellular phone or tablet. Enter the following enrollment code: ABA5EC4C6L948 Browse bonuses, search for a specific brand, shop categories, and more. When you are ready to check out, sign up for secure online payments. You can link a bank account, add a credit card, or both. The brand or store gives back to us the moment you buy an ecard or gift card - at no extra cost to you! The Brousek Family, including our children, use the RaiseRight app all the time. It is so simple to use!! If you have any questions or concerns, please contract Greg Brousek (402-719-1630) or type a comment below.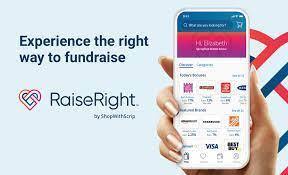 Giving Tree Ornaments have been put on the Tree just in time for Black Friday! We have a total of 45 children (15 families) on our Giving Tree this year. If you would like to take an ornament, please feel free to stop by the high school office. We will also accept any monetary donations to aid in purchasing gifts. The Giving Tree will also be available at all home basketball games and performances. If you do take an ornament or would like to make a donation, we have set a deadline of December 10th so that we can assess any additional needs.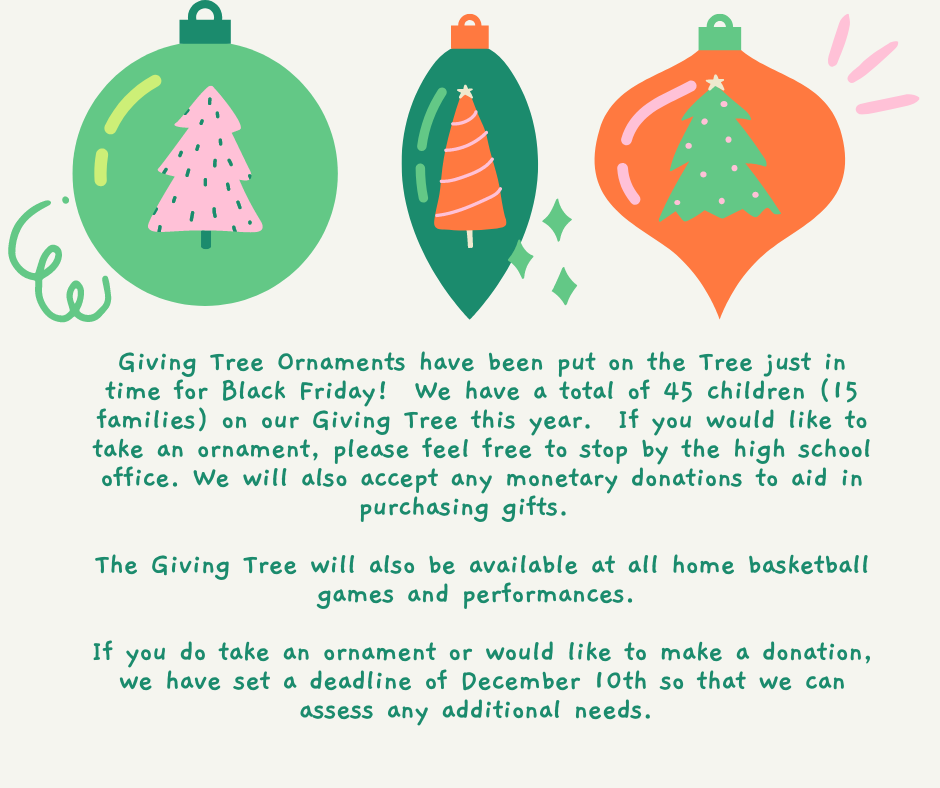 Reminder to all wrestling families and fans that High School State Wrestling ticket order forms are due to the High School office or Coach Amen today! Thanks, and Go Wildcats!

Some Wildcats competing today!!! Good Luck to HS Drama today as they compete at Midland University! Tonight we host JH Basketball vs. LDNE at 6:30pm starting with C-team. Good Luck Boys! Livestream -
https://www.youtube.com/@activitiesdirector5270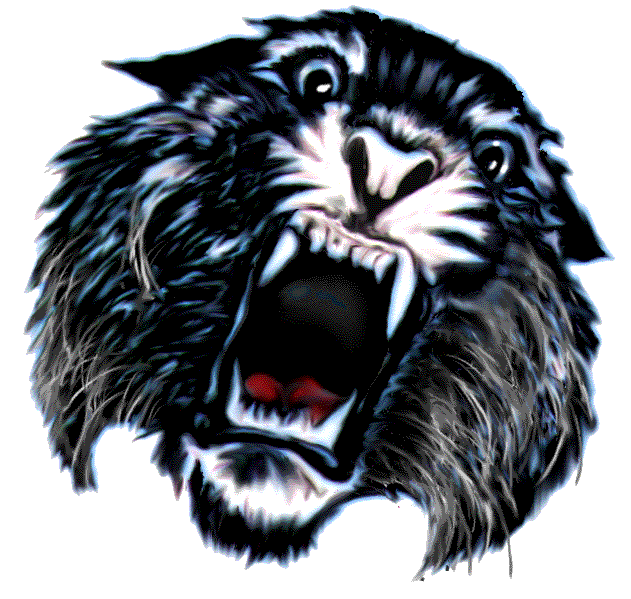 Community Drama Performance Friday November 18th at the high school gym to begin at 6:30 pm. Free will donations will be taken at the doors.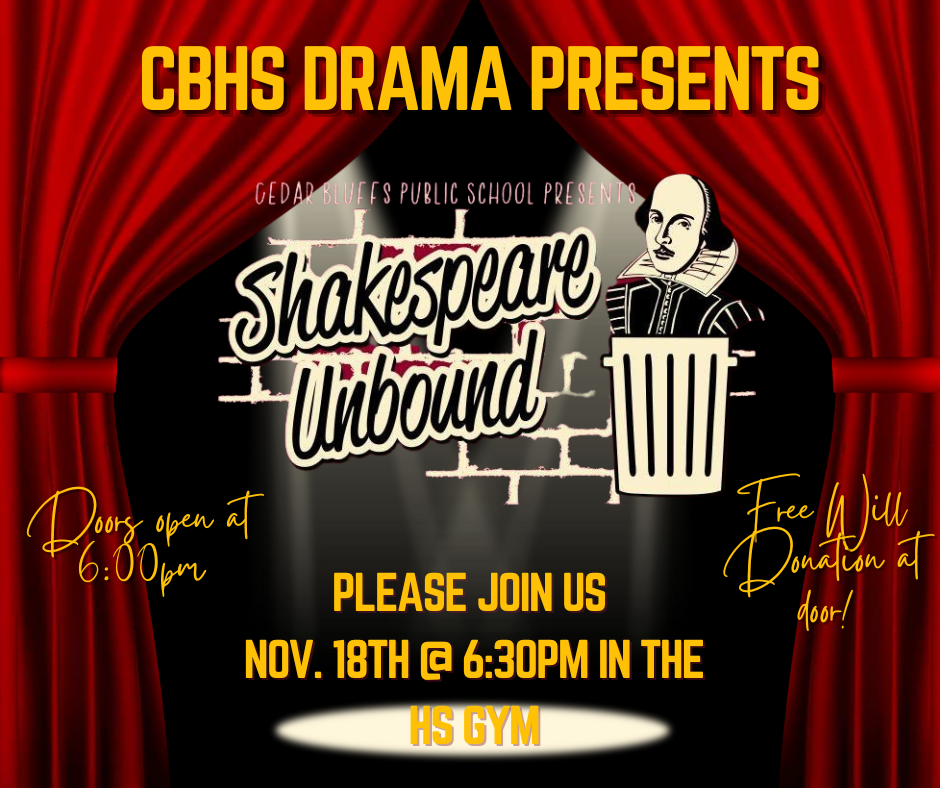 The Cedar Bluffs Boys and Girls Basketball programs will be competing in a Free-Throw Shoot-A-Thon fundraiser on Saturday, November 26th. We are asking for your help through pledges and donations. Pledges and donations are being accepted to offset the cost of a new Basketball Shooting Gun. See the attached flyer for more information and details.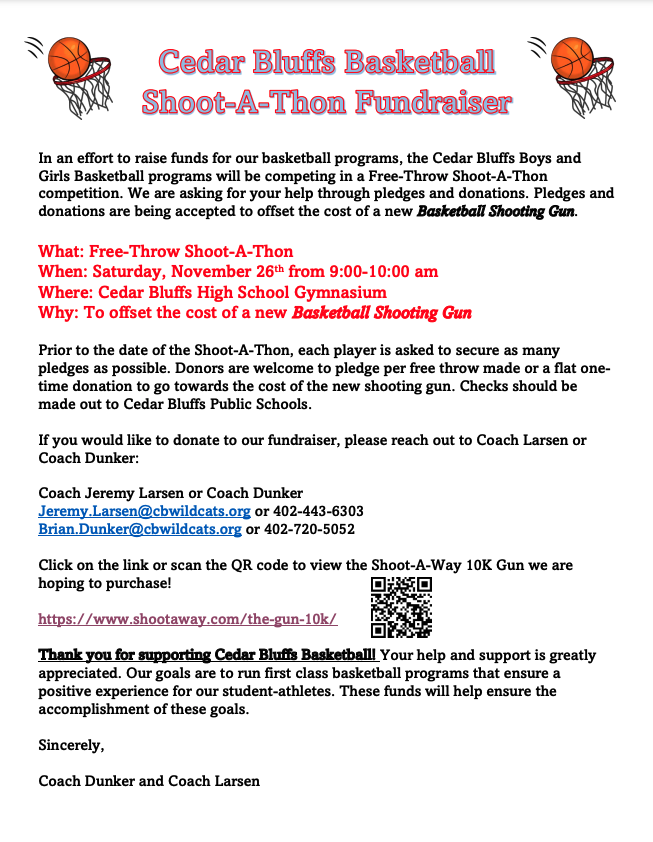 Now every member of the family can show their Wildcat Pride with a Wildcat Onesie. All proceeds go to the Cedar Bluffs Daycare. Order forms can be found in the elementary and high school offices or here:
https://5il.co/1kv31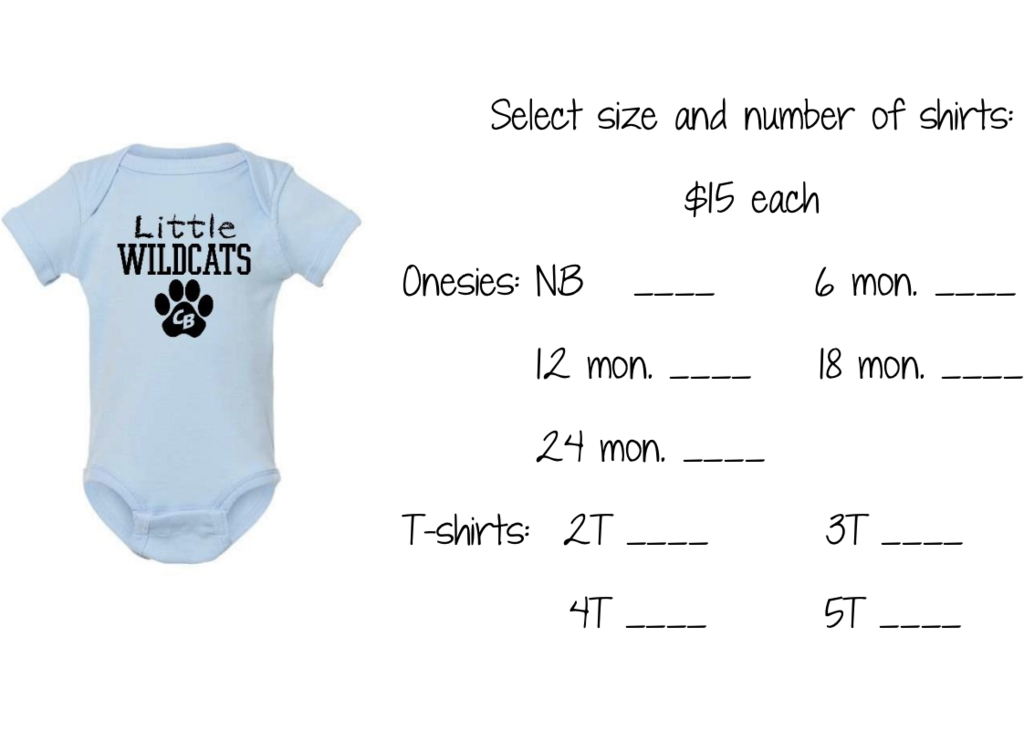 Tonight's JHBoys Basketball game has been postponed until December. The new date will be posted on our website when agreed upon.

Wrestling fans, parents, and families. Please see the attached Cedar Bluffs State Wrestling Group Ticket order forms. The school will make the group buy purchase, so all orders are due to the school with the money on Monday, November 21st. Separate tickets outside of our team area can be purchased later at a first come first serve basis on your own, however this is an opportunity for Cedar Bluffs people to sit in the same area at the State Tournament. Forms will be sent home with the wrestlers today, or you can print and fill them out at home. You can turn forms into Mr. Amen or to the HS office on or before Monday, November 21st. Please make all checks out to Cedar Bluffs Public Schools. A state wrestling schedule is also provided. When selecting your tickets for the group buy, please note that we are class D for the boys so you will follow that schedule, and the girls will wrestle in one classification that will line up with the boys Class B & C schedule. Please fill out the form in its entirety and place it in a sealed envelope with the full payment. If you have any questions, please contact Coach Amen at
coby.amen@cbwildcats.org
Thank you and go Wildcats! You can find forms here:
https://5il.co/1ktf3
&
https://5il.co/1ktf4

Journalism Needs Your Help! Please share your photos with us to be used in the yearbook. This is for ALL AGES! We would love to see your photos of elementary student activities, Middle School Sports, and all High School Events. Thank You!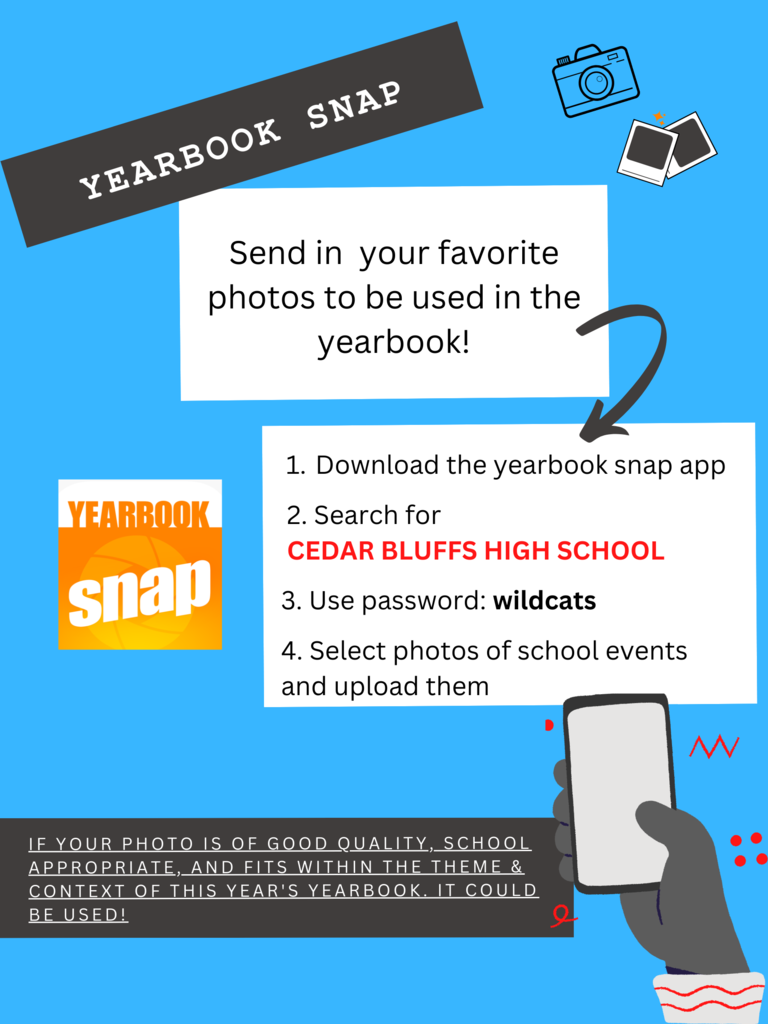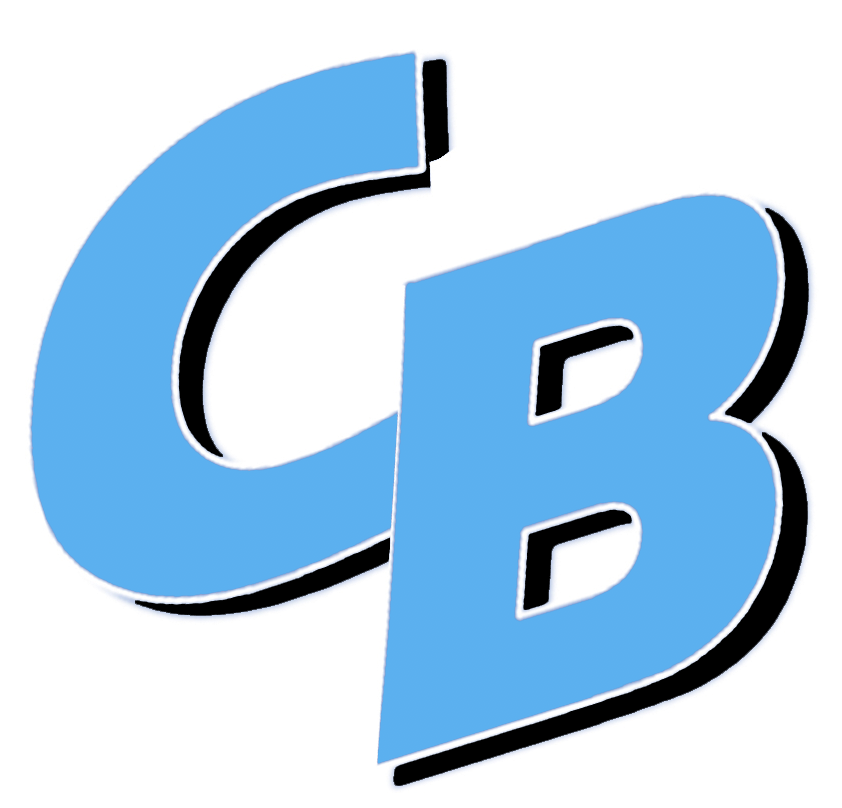 It's time again for our students to disguise Tom Turkey before thanksgiving break! There are quite a few amazing disguises this year!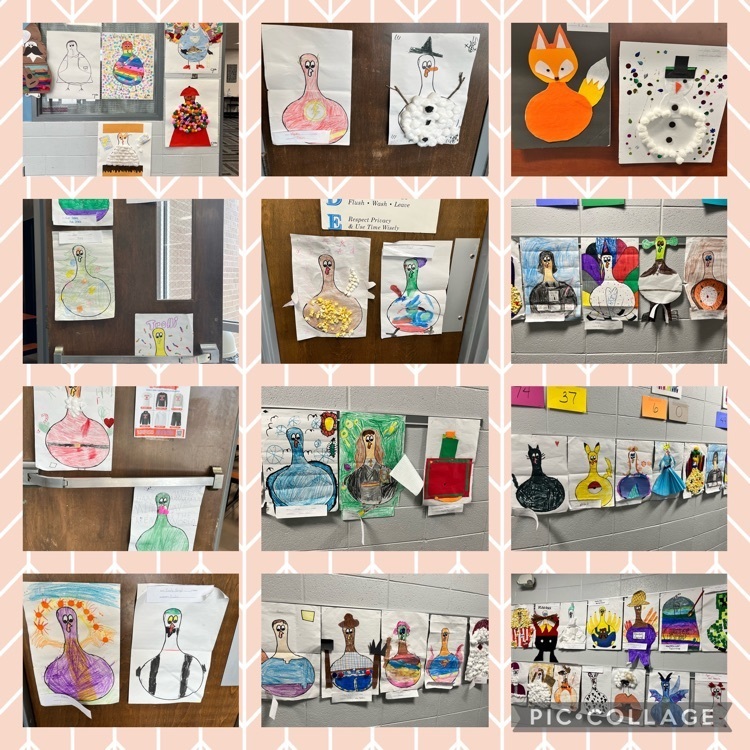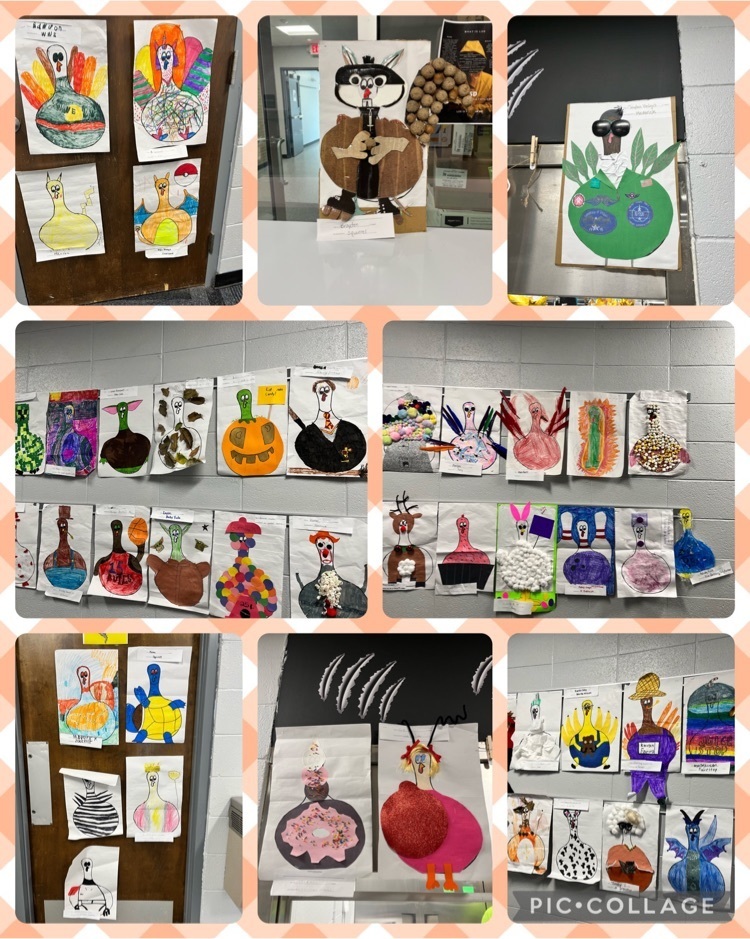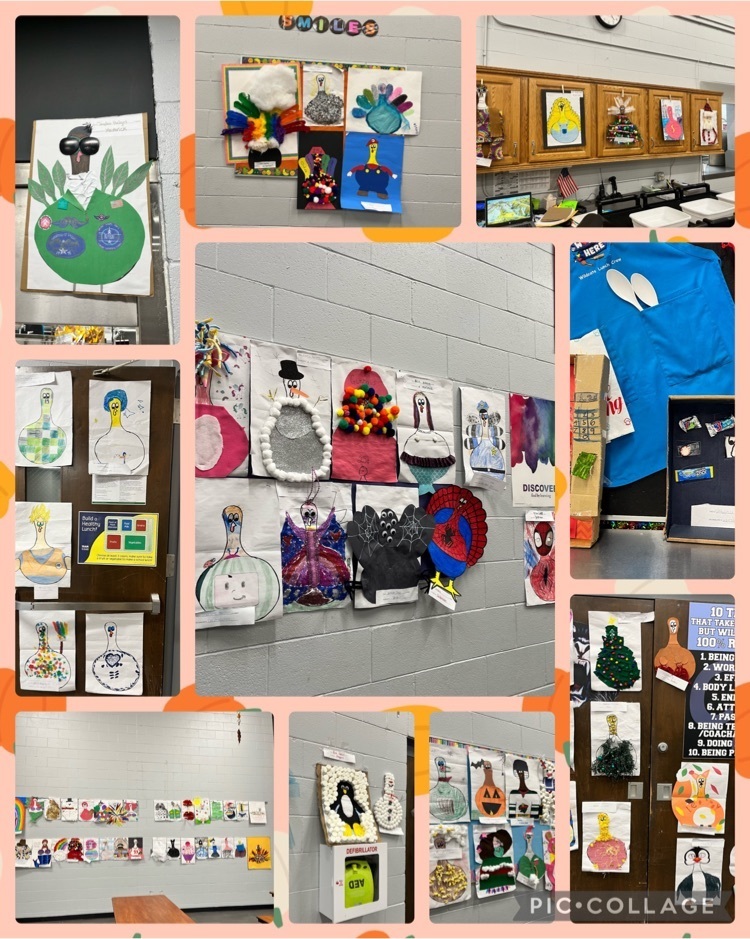 Our annual food drive is still going on until this Friday at 8:00am. Please consider donating for a good cause. See flyer for more information.

The Cedar Bluffs Education Foundation is excited to present its first Christmas Decorating contest. Dust off those decorating skills and show us what you can do! See image below for more details.